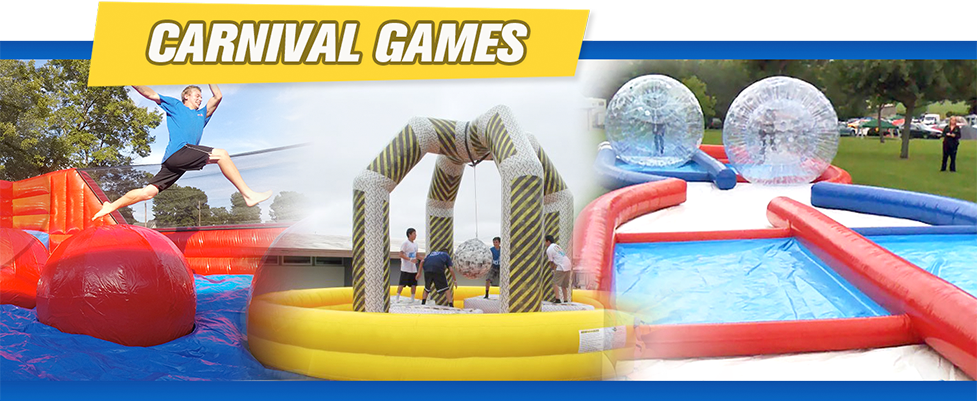 Our newest and most thrilling ride on offer. Orbit36 is a mobile 6 seater Gyro, great for fund raisers and kids parties. Seat up like a fighter pilot and get ready to feel what it must be like to be in a real fighter plane. Our Orbit 360 is mobile and has 3 settings that will be suitable form ages 6 upwards. It comes with a secure fence and exciting lighting which makes the product irresistible to everyone.

Our 3 person bungee trampoline is great for any function. Set up in minutes, our bungee trampoline brings a unique experience as you strap in and jump 4 times than normal. Try doing a somersault and compete with friends to see who jumps the highest. Great for fundraisers and school events.

Challenge your friends to be the last man standing on our Wrecking ball game.
Ready, Set Go. Race to beat your friends to the finishing line, just don't meet at the X or you'll be knocked out.
Knock your friends off our rodeo bull. Now you can set the pace for a wild ride.
You have seen it on tv, now try it for yourself, Wipe-out balls track that will test you to the core.
Caged up and nowhere to go. Can you protect your goal while scoring to eliminate your opponents. This will challenge you soccer skills with hours of fun.
bubblesoccersa Events host the wildest school fun days, corporate team building and fundraising events.